What are the hot topics for educators?  Checkout what school officials, teachers, principals, and all types of educators are most interested in from our educator communities.  This is where we'll share with you the topics that get the most buzz with educators!
24 Must Share Poems for Middle School and High School
These poems inspire creativity instead of yawns.
It can be hard to know which poems will spur your middle and high schoolers into deep, meaningful discussion and which will leave them, ahem, yawning. So we asked experienced teachers to share their favorites—the punch-in-the-gut poems that always get a reaction, even from teens. Here's what they had to say about the best poems for middle school and high school students.  Read More >>
Anchor Charts 101: Why and How to Use Them
A primer for newbies.
Spend any time browsing teacher pages on Pinterest and Instagram, and you'll run across hundreds of ideas for classroom anchor charts. But you may have lingering questions about what they are, what purpose they serve, how to get started, and when to use them. Have no fear! WeAreTeachers has created this primer to inform you, and we've also included a huge list of resources to get you started. We have a feeling that once you get started, anchor charts are going to your new favorite thing. Read More >>
15 #SorryNotSorry Things Teachers Secretly Do But Won't Admit
I saw nothing!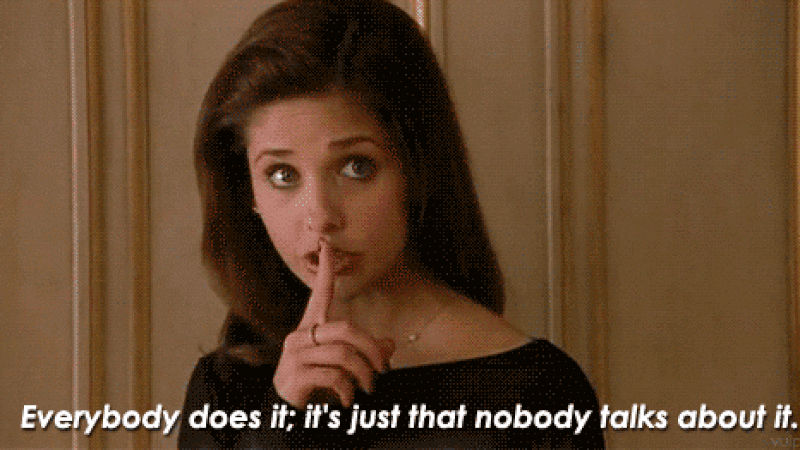 There are many things that society expects from those of us in charge of educating children. For better or worse, that often means we are forced to constantly be on our best behavior (or at least look like we are). No one's perfect, however, and although we'd never admit it to those outside the world of education, here are some teacher secrets that we've all secretly done. And, we're not likely to admit it to anyone but our fellow teachers. #SorryNotSorry  Read More >>
6 Student-Centered School Discipline Ideas That Work
These disciplinary strategies may be the game-changers you need.
Dealing with school discipline issues is one of the most stressful parts of an administrative job. No one likes to call parents with bad news or give consequences to students who are still learning how to be in a community. Sadly, even the best degree programs in education and educational leadership rarely offer culturally aware, thoughtful approaches to school discipline. Most of the learning comes on the job, and refining one's approach requires continual reflection to land on an approach that feels authentic and student-centered. Checkout these 6 strategies for being fair and constructive in administering discipline.  Read More >>
The Effect of a Great Principal on School Culture
Even if you have great teachers, the principal is the one who sets the tone.
I'd never considered how a principal affects school culture until my kids' elementary school got a new administrator two years ago.  She was our fourth principal in a seven-year period. Instability had become the norm and everyone in our community wondered if we'd ever find the right principal. We weren't sure what we were looking for, we just knew each prior principal wasn't it.  Then, two years ago, our current principal arrived, and something remarkable happened. Read More >>
9 Teacher Motivation Killers — Is Your School Guilty?
Real concerns from real teachers.
Recently, we posted a quick poll on our WeAreTeachers Facebook page asking teachers to share their motivation killers and fill in the blank: One thing I wish I could change about my school for next year is _______.  We thought you'd appreciate reading their answers. After all, the more you know as a principal about what teachers wish for, the better you can do.  Read More >>
Are you interested in sponsoring an article like these to get your brand in front of teachers?  Reach out to us today!