What are the hot topics for educators?  Checkout what school officials, teachers, principals, and all types of educators are most interested in from our educator communities.  This is where we share with you the topics that get the most buzz with educators!
Are you interested in sponsoring an article like these to get your brand in front of teachers?  Reach out to us today!
---
Dear Friend About to Leave Teaching…
Read these powerful words first.
Dear friend about to leave teaching,
As another school year comes to a close, I am once again surrounded by teachers who are ready to give up or change careers. They are always complaints about testing, administration, other teachers, students … the list goes on and on. Each year, it feels like you're at your wit's end. Read More >>
Dear School Administrator, Please Treat Teachers Like the Grown-Ups That We Are
Trust us a little. Please.
Dear School Administrator,
Okay, I get it. Your job is hectic and thankless. You spend a good portion of your days dealing with all sorts of issues and are constantly having to update your files with the latest educational acronyms.
However, while we deal with children, we aren't actually kids ourselves. Granted, a few of us may occasionally act childishly, but most of us are consummate professionals. We just want to be treated the way adults in any other profession would be treated.
Here are a few easy ways you can support teachers. Read More>>
13 Jobs to Get You Out of the Classroom But Not Out of Education
Some alternatives to your classroom gig.
The high stakes associated with teaching aren't a secret. As educators, we're acutely aware of the significant demands of teaching. When I hear people outside the profession refer to teaching as "a little bit stressful," I can't help but bless their little hearts. Since education impacts lives, not products, calling it "a little bit stressful" is like calling Secretary of Education Betsy DeVos just "a little bit unqualified."
Many of us have opted out of the classroom for the sake of our mental and physical health or for other reasons. Though no longer teaching in the traditional sense, some still want to remain connected to education. I can certainly relate! Here are 13 jobs that will get you out of the classroom but not entirely out of the education profession. Read More>>
Free Poster: Student Behavior Isn't Always What It Seems
Hang it by the copier, or use it as a handout during a staff meeting, to improve school climate.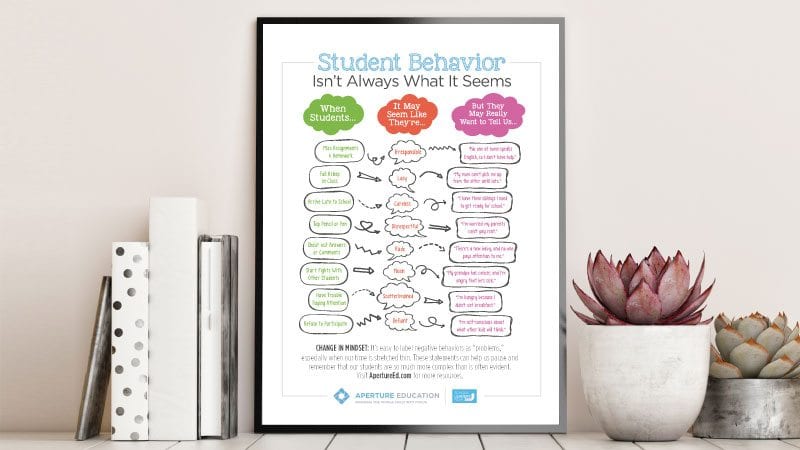 It's easy to label negative student behaviors as "problems," especially when our time is stretched thin. Is the student tapping his pencil being disrespectful? Or is he worried his parents can't pay rent? Read More>>
Principal Hotline: When One of Your Best Teachers Is Always Late to School
Can't we treat teachers like adult professionals?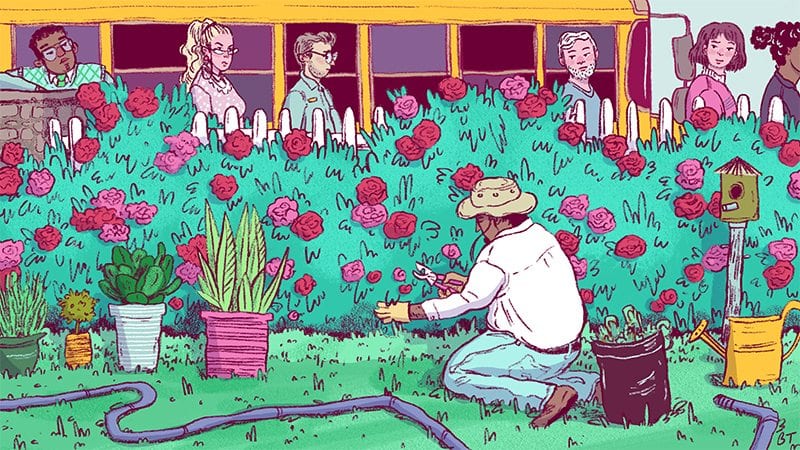 Dear Principal Hotline,
I have a teacher who is exemplar by every stretch of the imagination, except for coming to school on time. He isn't late for any class because he isn't scheduled to teach until second period. He's a master gardener and says that his roses do best when cared for in the morning. This teacher is kind to every student he interacts with and his students thrive and make great growth quarter after quarter. He is also the first to cover anyone's duties when they have appointments. The other teachers have been grumbling about how he is allowed to be late, and I understand their issue, but isn't this too black and white? He isn't hurting anyone and he loves our school. Any advice on how to manage this situation would be most appreciated. Read More>>
4 Free Printable STEM Solution Seekers Posters to Hang in Your School
Promote real-world STEM skills in your halls and classrooms.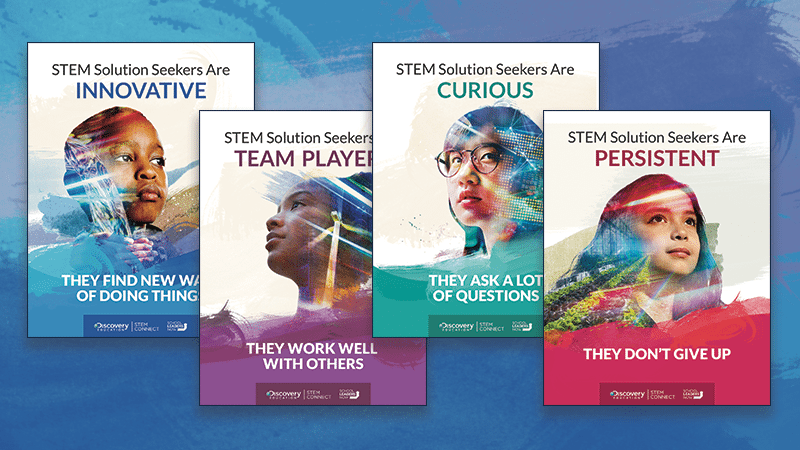 STEM curricular materials often have a strong focus on building academic and technical skills—but what about the soft skills that our students must learn to prepare for the jobs of tomorrow? Hang these four STEM posters in your school hallways or classrooms to encourage students to be innovative, curious, persistent, and team players. Read More>>
Are you interested in sponsoring an article like these to get your brand in front of teachers?  Reach out to us today!